Pennsylvania Social Casino Guide!
Pennsylvania Gambling Rules, Regulations and Guidelines
Pennsylvania is widely known for being a prominent industrial center in the US, particularly for steel, coal, and railroad production. However, the state hasn't been a pioneer in the gambling industry. As such, many people have wondered whether gambling is legal in Pennsylvania, and the answer is Yes. Gambling is legal and thriving in Pennsylvania.
Unlike its neighbors, Pennsylvania took longer to shed the negative reputation and hesitation surrounding gambling. It wasn't until 2017 that online casino games, such as table games and slots, were finally legalized in the state.
Let's explore Pennsylvania's gambling history, its journey toward casino legalization, and how you can play sweepstakes games in the state.
Patterns of Online Casino Gambling in Pennsylvania
Despite entering the gambling scene later than other states, Pennsylvania has quickly made its mark and is not lagging. The state boasts approximately 17 online casinos and over 13 sports betting sites. A comprehensive study conducted in 2021 revealed that Pennsylvania is home to over one million gamblers.
In 2021 alone, virtual casinos in Pennsylvania generated an impressive $1.1 billion in revenue, while sports gambling contributed an additional $340 million.
Beyond the economic benefits, the state remains vigilant in monitoring and researching signs of problem gambling among users. Furthermore, the change in laws has significantly reduced illegal gambling practices within Pennsylvania. Pennsylvanians share the same enthusiasm for playing casino games as anyone else, and with more casinos slated to open in the future, the industry shows great promise in the state.
History of Gambling Laws in Pennsylvania 
The journey towards legal betting in Pennsylvania began in 1959 with the Race Horse Industry Reform Act. This led to the opening of the state's first racetrack, the Meadows Racetrack, in 1965. Over the years, more race tracks were built, including two in the 1970s and another in 2007.
In 1972, lottery games were legalized through Act 91, and the first lottery ticket was sold. The lottery became popular, with jackpots reaching up to $1,000,000 in the 70s. The 1980s saw the legalization of fundraising bingo events. In 1988, the Pennsylvania Local Option Small Games of Chance Act allowed other luck-based games like punchboards, pull tabs, pools, and raffles.
The Pennsylvania Race Horse Development and Gaming Act was passed in the early 2000s to support struggling racetracks. The legislation allowed racetrack casinos to offer casino games like slot machines, leading to the establishment of stand-alone and resort casinos.
Another bill was signed into law in 2010 to permit table games in Pennsylvania casinos, including poker, roulette, baccarat, blackjack, and more. Enacting the bill expanded the range of gambling options available to bettors.
In 2017, significant gambling legislation was passed, allowing slots at approved truck stops and international airports and legalizing online gambling for the first time. The legislation provided a regulated environment for players to enjoy online casino slots and games.
To ensure responsible gambling practices, the Pennsylvania Gaming Control Board (PGCB) licenses and regulates online casinos in the state.
Pennsylvania Online Casinos Vs. Other States
When comparing Pennsylvania's online casino legislation to neighboring states like New Jersey, New York, Connecticut, and West Virginia, significant differences arise in the regulation and availability of online casino and sports gambling.
In New York, players can access popular sports betting platforms like DraftKings, FanDuel, and Caesars. However, online casino gambling is still prohibited. Nevertheless, social and sweepstakes casinos are available, while there's a continuous push for the legalization of online casinos.
In Connecticut, tribal casinos have been thriving in the state for decades, but everything changed in 2021. The Mohegan Sun and FanDuel partnership and the DraftKings and Foxwoods Resort partnership ushered in the era of online casino gambling legal in 2021.
West Virginia is slightly more advanced, with residents having access to legal online casino games and sportsbooks since 2019 and 2018, respectively. However, the New Jersey online casinos currently lead the way in the US. As of 2023, this trailblazing state has about 30 casino apps, establishing its prominence in the industry.
Sweepstakes Casino in Pennsylvania
Sweepstakes and social casinos like DingDingDing are distinct online casino platforms operating within a legal loophole in specific jurisdictions. Instead of offering traditional real money casino games, these casinos enable players to engage in casino games using a virtual currency known as "Sweeps Coins." Acquiring Sweeps Coins can be done through various means, such as purchasing or receiving them as promotional rewards.
The key feature of these casinos is that players can utilize Sweeps Coins to participate in online casino games and earn additional Sweeps Coins. Sweepstakes casino sites typically offer a wide range of popular games, including table games, slots, and even live casino games, providing players with a gaming experience similar to traditional online casinos.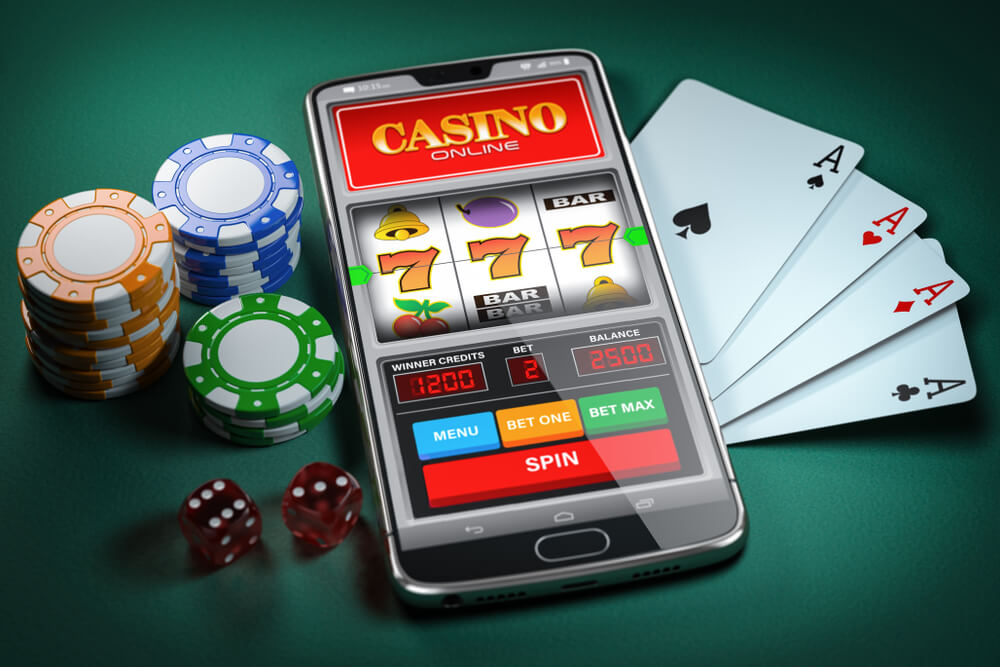 Why Are Social and Sweepstakes Popular in Pennsylvania?
The popularity of social casinos has seen a remarkable surge in recent years, and there are several key reasons behind their widespread appeal.
For many individuals, social casinos provide a low-pressure, low-stakes alternative to real money gambling. Unlike traditional casinos, which can sometimes feel isolating and engross players in pursuing wins and losses, social casinos offer a different experience altogether.
The online community surrounding social casinos tends to be more open and supportive. Additionally, sweepstakes casinos are widely accessible. They are an excellent alternative for casino enthusiasts residing in states without legal online gambling options.
Signing up and starting to play at social casinos is incredibly easy, and players can enjoy a new bonus daily. Overall, there are numerous aspects to appreciate about the social casino experience, contributing to its widespread popularity.
How to Play Sweepstakes in Pennsylvania 
To play online sweepstakes in Pennsylvania, follow these steps:
1. Open an account: Choose a Pennsylvania casino like DingDingDing and click on the "Register" button on their registration page. Fill in the required information, including your name, phone number, email address, and password.
2. Verify your account: After setting up your account, you'll receive a welcome email from the casino. Follow the instructions in the email to verify your account by clicking on the provided link. Once your account is confirmed, log in and claim your welcome bonus.
3. Explore and play: With your account set up, you can now explore the DingDingDing casino and find the game you prefer. Enjoy playing games and participating in online sweepstakes.
Conclusion 
Pennsylvania has come a long way in the gambling industry. While it was initially slow to embrace gambling compared to its neighbors, the state has now fully legalized and embraced various forms of gambling.  
Whether it's traditional online casinos or sweepstakes casinos, Pennsylvanians have ample opportunities to enjoy their favorite casino games in a safe and legal manner.