New Jersey Social Casino Guide!
New Jersey Gambling Rules, Regulations and Guidelines
New Jersey has developed into an exciting hub of exhilarating online gambling experiences since legalizing online casinos a few years ago, drawing both experienced gamers and beginners. The Garden State offers residents and visitors secure and practical ways to play their preferred casino games from home. 
Join us as we delve into the fascinating world of New Jersey's online casinos and sweepstakes. Explore the enormous selection of exhilarating games, learn secret tactics, and learn the keys to success. 
Online casinos in New Jersey have something to offer everyone, whether you're looking for the adrenaline of a spinning roulette wheel, the hope of winning the jackpot on the slots, or the strategic gaming of blackjack.
New Jersey Sweepstakes Casinos
Sweepstakes, with its historical connotation of "the one who sweeps" or "takes the whole of stakes in a game," has been perceived to exist for centuries. In modern times, it refers to a contest where a prize is awarded randomly. Notably, some of these prizes can be exceptionally substantial.
Sweepstakes casinos represent an innovative concept that is gradually gaining global popularity. They are categorized as a form of social casino, emphasizing the social aspect of gaming.
Instead of focusing solely on winning prizes, these casinos prioritize the enjoyment and entertainment experienced by players, offering a fresh perspective on gambling. Rather than pursuing grand winnings, players enjoy the pleasure of playing the games they genuinely adore.
New Jersey Sweepstakes and Online Casinos are Licensed, Legitimate, and Secure
All online casinos with established websites within the jurisdiction of New Jersey have obtained valid gambling licenses from the appropriate governing bodies. However, it's worth noting that certain online casinos operate from offshore locations. 
So, they are not subjected to the same stringent regulations as their counterparts in New Jersey, as they are ineligible for a gaming license. Thus, users cannot ascertain the safety and security of such sites.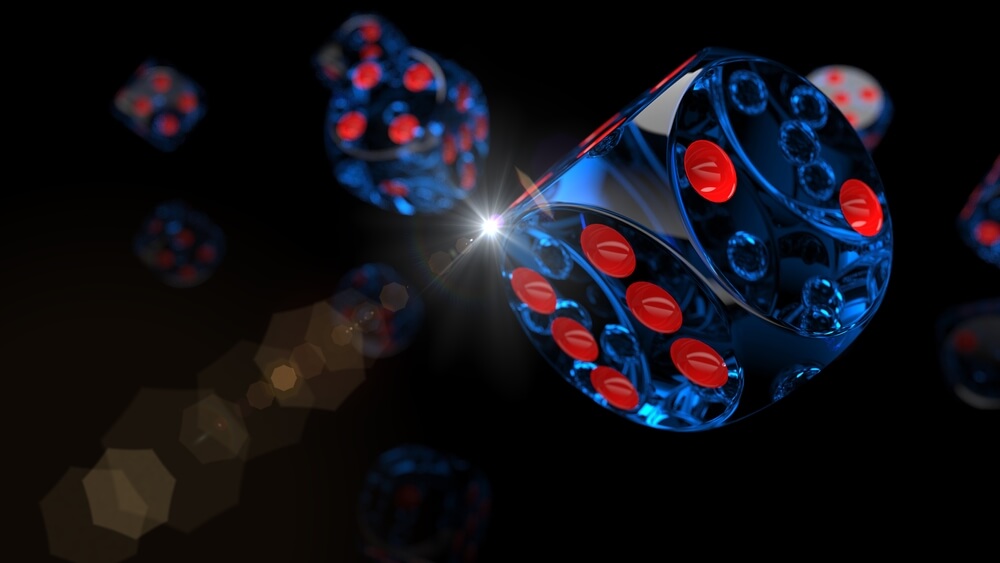 Ways to Verify If a Sweepstakes Website Is Secure
A regulated and secure sweepstakes casino will always:
● Prohibits individuals below the legal gambling age from registering and engaging in gambling activities. 
● Guarantee the publication of fair and unbiased games to foster trust and confidence among players.
● Safeguards players from unjust treatment by ensuring a level playing field and promoting a positive gaming experience.
● Provide players with a clear indication that the specific site is safe and operates within a regulated framework. Displaying the license prominently on the website reassures players that the operator has undergone thorough scrutiny, adheres to industry standards, and works legally and securely. 
How Exactly Do Sweepstakes Casinos Operate in New Jersey? 
Sweepstakes grant players digital tokens, often fashioned as golden coins. These tokens serve as your currency to partake in other beloved games. By amassing a substantial number of tokens, you expand your horizons and gain access to a diverse array of captivating games.
Moreover, it's noteworthy that you need not place real money bets to engage in gameplay or secure prizes. Armed with the tokens you accrue, you can effortlessly participate in various competitions and matches, enriching your sweepstakes casino experience.
Embarking on Your Coin Collection Journey
Upon completing your registration, a generous allocation of coins awaits you to ignite your journey. Armed with these initial coins, you can plunge into various thrilling games such as slots, roulette, baccarat, blackjack, or poker. Triumphing in these games will unlock additional coins, paving the way for other captivating gaming encounters.
Guide to Playing Sweepstakes Games in New Jersey
You can follow the same approach as with real-money online casinos to engage in sweepstakes casino games. Here's a concise step-by-step guide on how to begin playing at online sweepstakes casinos:
1. Create an account: Register by completing a registration form with your personal information.
2. Confirm your identity: Some casino websites require participants to provide a scanned copy of their driver's license to verify their date of birth and state of residence.
3. Claim your welcome bonus: For instance, new players at DingDingDing receive a bonus of 500,000 gold coins upon registration.
4. Accumulate sweepstakes coins: Some sweepstakes casinos offer various promotions that reward you with sweepstakes coins for completing straightforward tasks.
5. Commence gameplay: Now, you can explore the selection of sweepstakes casino games and enjoy playing them directly through your web browser.
Diverse Selection of Games to Enjoy on New Jersey Sweepstakes Websites 
Engaging in repetitive gameplay can become monotonous over time. Hence, it holds immense significance for New Jersey casinos to provide a wide array of the finest casino games available. To cater to the preferences of players, reputable online casinos in NJ continually introduce new game genres, including but not limited to:
1. Slot Machines
2. Dice Games
3. Twenty-One (Blackjack)
4. Baccarat
5. Poker
6. Roulette
7. Video Poker
8. Exciting Wheel-based Games
9. Keno
Final Words
The utilization of RNG, an acronym for Random Number Generator, is prevalent in the gaming industry, extending even to video games. This technology guarantees that all outcomes are completely randomized, preventing manipulation or bias within the games.
It is essential to emphasize that as long as the games falling within the slot genres are based on Random Number Generators (RNG), players can confidently partake in fair gameplay.
Frequently Asked Questions about New Jersey Online Casinos and Gambling Laws
Frequently Asked Questions about New Jersey Online Casinos and Gambling Laws
Is it possible to win real cash at online casinos in New Jersey?
Certainly! The numerous online casinos in New Jersey offer opportunities to win real money through a wide range of games such as slots, blackjack, and table games.
How many online casinos operate in New Jersey?
As of the present time, there are a total of twelve legally operating online casinos in New Jersey.
When did the legalization of online casinos occur in New Jersey?
New Jersey legalized in-state online gambling back in 2013. Since then, the popularity of online casino gaming has experienced significant growth.