Massachusetts Social Casino Guide!
Massachusetts Gambling Rules, Regulations and Guidelines
The online gambling landscape in Massachusetts presents a unique challenge for avid players seeking real-money gaming opportunities. Currently, there are no legally authorized online casinos within the state where residents can engage in real-money gameplay. However, there is a glimmer of hope in the form of sweepstakes casinos, which offer a legal alternative for Massachusetts residents to indulge in online gaming. 
In this article, we will delve into the world of sweepstakes casinos, shedding light on their operations and providing an understanding of how you can play the simulations of casino games without disobeying Massachusetts gaming regulations.
Operations of Sweepstakes Websites in Massachusetts
The concept of engaging in free social casino games while having the chance to earn real-life rewards is undeniably appealing. This intriguing proposition is what the new and exceptional sweepstakes casino sites offer. 
Unlike traditional casinos that require extensive Know Your Customer (KYC) and Anti-Money Laundering (AML) checks, the registration process for social casinos is remarkably swift.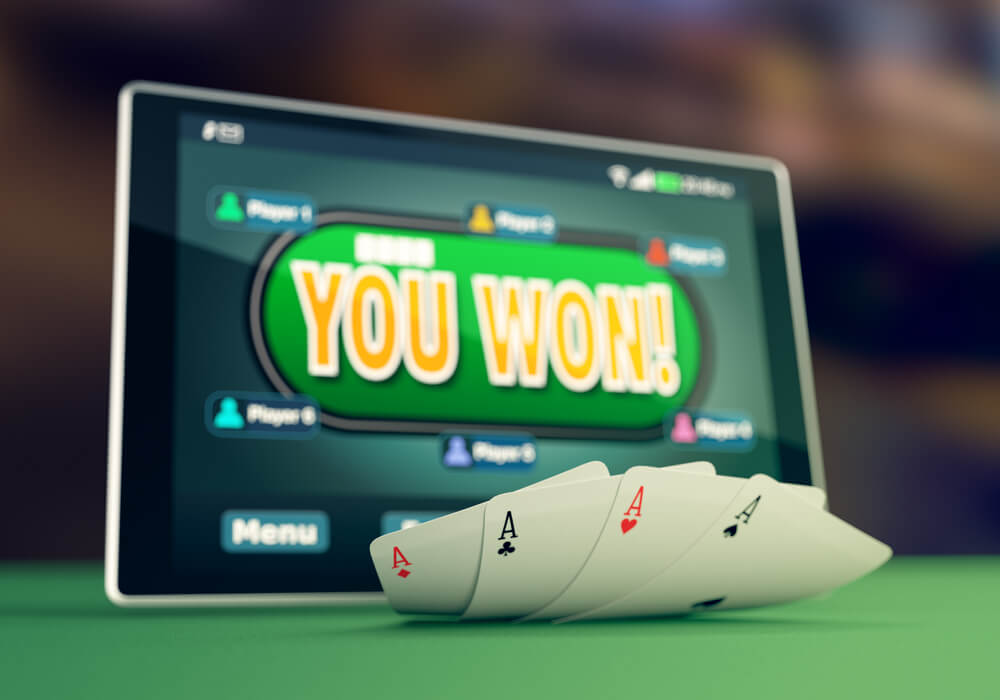 By simply providing an email address, which necessitates verification, or utilizing your social media account for login purposes, you can swiftly commence playing games without undergoing any mandatory checks. This streamlined process eliminates the typical legal requirements and accelerates your gaming experience.
Nonetheless, if you're unfamiliar with this gaming method, you're likely curious about the inner workings of these innovative sweepstakes casinos.
Introducing the Concept of Gold Tokens
Sweepstakes casinos have revolutionized the gaming landscape by substituting actual currency with free-to-play virtual tokens called Gold Coins. These Gold Coins serve as the primary currency within the platform, allowing players to engage in various games without needing real money transactions. 
Obtaining Gold Tokens
Various sweepstakes casinos employ different methods to offer Gold Coins bonuses. A daily login reward is typically available, accompanied by regular weekly and monthly reloads. Occasionally, takeback offers may also be presented. 
Curated packages of Gold Coins can usually be obtained if your token supply becomes scarce or is completely depleted and you are unwilling to wait for replenishment. While this does not enhance your chances of winning and is optional, many players find it advantageous to have this option at their disposal.
Sweeps Coins
In addition to Gold Coins, emerging sweepstakes-based online casinos also present another virtual currency, Sweeps Coins. While some platforms may customize the name, their functionality remains identical.
Sweeps Tokens are crucial to unlocking tangible rewards as they can be redeemed. To comply with legal regulations, Sweeps Coins cannot be directly purchased; they are exclusively obtained through winnings or promotional giveaways.
Certain operators may include a small number of Sweeps Coins in select bundles of Gold Coins. However, it is essential to note that purchasing Sweeps Coins is impossible. Stay vigilant for tournaments, challenges, and social media promotions that offer opportunities to win Sweeps Tokens through prizes and giveaways.
Available Payment Methods at Massachusetts Sweepstakes Casinos
Massachusetts casinos provide players with various payment options to purchase gold coins. The specific methods may vary depending on the casino site you choose. Let's explore the most common types of payment options available online:
1. Bank Transfers: Massachusetts online casinos offer the ability to transfer funds directly from your bank account to your casino account. This method prioritizes safety and security but requires longer transaction processing time.
2. E-Wallets: Many Sweepstakes casinos in Massachusetts widely accept popular digital wallets such as PayPal, Skrill, Neteller, and Trustly. These e-wallets enable players to purchase gold coins and facilitate withdrawals, typically processed within approximately 24 hours.
3. Credit and Debit Cards: Sweepstakes casinos in Massachusetts commonly accept major credit and debit cards, including Visa, Mastercard, Discover, and American Express. These payment methods offer players quick and convenient transactions.
4. Prepaid Cards and Vouchers: Play+ cards provide a secure and discreet payment alternative. They can be easily recharged at participating 7-Eleven stores, allowing players to enjoy their casino gaming experience without divulging personal banking information.
Typical Bonuses Available on Massachusetts Sweepstakes
Social and sweepstakes platforms provide captivating promotional deals to enhance the online gaming experience. Below, you'll find a compilation of the primary types of bonuses that you can take advantage of:
● Welcome Rewards for New Players: Upon joining, new players receive welcome bonuses that grant them complimentary gold coins and sweeps coins. 
● Free Gameplay: Existing players can participate in free contests that offer enticing prizes or virtual currencies. This allows players to enjoy additional gameplay and win rewards without extra cost.
● Free Spins: Players can enjoy the thrill of spinning the reels without utilizing their virtual currency. Numerous slot games feature bonus rounds enabling players to spin the reels without depleting their resources.
● Daily Incentives: Merely logging into their accounts daily can earn players additional gold coins. This daily login reward system encourages regular engagement and provides players with a consistent virtual currency flow.
In summary
In Massachusetts, there are no legal online casinos where you can play for real money. There are various casinos where you may play for fun, as well as several sweepstakes casinos. Sweepstakes casinos are lawful in the state.
All other online casino websites you can find on the internet are located outside of Massachusetts and are not legal. The Massachusetts Gaming Commission (MGC) will grant licenses to recognized operators once legal internet gaming is available. You can check their credentials on the official MGC website. So, it will be some time before Massachusetts residents can play real-money casinos. In the meantime, the best alternative is free sweepstakes websites, where you can get the same thrills, with an array of games.