Arizona Social Casino Guide!
Arizona Gambling Rules, Regulations and Guidelines
Arizona residents are now unable to engage in sports betting or access real-money internet casinos. They can, however, enjoy regulated, licensed, and secure social casino websites. These platforms are legal as long as they are not classed as gambling sites and allow users to use them for free.
Upon registration, players are given a set number of tokens and "sweeps coins." These can be utilized to play online slot machines that are similar to those found in traditional casinos. In the following parts, we will go over a full introduction to playing online casinos, with a particular emphasis on sweepstakes in Arizona.
What are Sweepstakes in Arizona?
Sweepstakes are enjoyable and thrilling casino games allowing players to win countless sweeps and gold coins. They also provide the opportunity to win substantial real-life prizes sometimes. 
Arizona Sweepstakes casino modes allow players to play games of chance and win big prizes. There are currently several other online casinos that have different games selection, bonuses, and reputations.
The Legality of Online Casinos and Sweepstakes Casinos in Arizona 
Online casinos are prohibited within the state of Arizona. It is strongly advised that players refrain from joining real-money online casinos that claim to be based in Arizona, as they will not possess the necessary licenses or regulations. Participating in such activities aligns with illegal operations and goes against the law. 
As a result, players from Arizona often opt to join offshore casinos that are regulated in other jurisdictions. It is worth noting that there has been no reported instance of Arizona online bettors facing repercussions for using out-of-state casinos. 
Fortunately, sweepstakes and social casinos are exempt from current gambling statutes in Arizona, allowing legal residents 18/21 years or older to access these sites without any restrictions. Before delving into the operation of these Sweepstakes casinos, it is crucial to understand the criteria that define a legal sweepstakes contest. 
While there may be slight variations in laws across states, the fundamental requirements of Arizona Sweepstakes include the following: 
1. The sweepstakes must allow free entry
2. The contest must fulfill its advertised prize promptly and as described
3. Participants should not be able to increase their winning chances through purchases.
Legal Age to Participate in Arizona Online Casinos
Age requirements for playing online casinos in Arizona are the same for traditional casinos. Like in many states with various forms of betting, the required age varies depending on the specific activity. If you wish to engage in casino games in Arizona, the minimum age is 21 years. However, for betting on races or participating in the Arizona lottery, the minimum age is 18 years.
Difference Between Sweeps Coins and Gold Coins
Sweepstakes coins, also known as Sweeps coins, are distinct virtual tokens provided in limited quantities, compared to the plentiful Gold coins found in Arizona's social online casinos. 
There are multiple ways to acquire Sweeps coins, including purchasing Gold coins, winning special games, participating in tournaments, or claiming bonuses.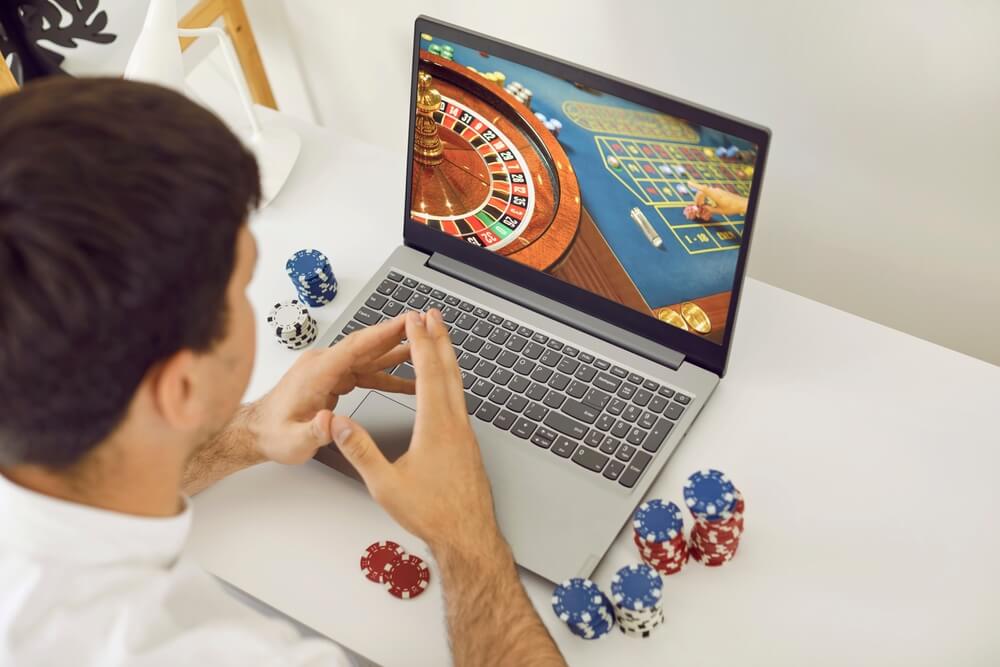 Popular Games Available on Sweepstakes Websites in Arizona 
Social casinos provide a range of games identical to those found in real money online casinos. In fact, the slot offerings on these platforms are often more advanced and thrilling than what you would typically encounter at the Harrah Ak-chin's physical gaming floor.
Slots
Over the last two decades, the popularity of online slots in Arizona has more than doubled, with Yuma serving as the principal slot-playing hub. This is hardly surprising given the city's two famous casinos: the Paradise Casino on Quechan Drive and the Cocopah
Casino on Somerton's South Avenue B
These institutions collectively provide nearly 1,000 slot machines to players. Arizona citizens are understandably interested in playing sweepstakes slots with virtual currency.
Bingo
It offers the potential to win substantial prizes and is often regarded as one of the most socially engaging casino games for players. In contrast to sweepstakes bingo games that can be played anywhere in the state, online bingo can only be played at out-of-state casinos or in-person at bingo halls in cities like Phoenix and Scottsdale. 
Blackjack
Residents of Bullhead City exhibit a higher interest in playing blackjack sweepstakes than any other location in the state. They are particularly enthusiastic about learning blackjack strategies using sweepstakes. This helps them practice strategy tips before heading to real-money blackjack tables. 
Roulette
Mastering the racetrack and understanding how to place wagers on specific combinations are vital to excelling in roulette. Arizona has a significant number of roulette enthusiasts among its residents.
Arizona Mobile Sweepstakes 
Arizona's regulations which fail to permit online casino gaming for real money, also apply to mobile gaming. However, some online casinos in Arizona that provide social and sweepstakes gaming can be fully accessed on mobile devices, including iOS and Android platforms.
While specific social casino sites may offer mobile gaming exclusively through browser apps, others provide dedicated iOS and Android applications on their respective app stores.
Final Note: Game Safe on the Best Arizona Sweepstake Website 

With a vast game selection option, customer support, and a stellar reputation, DingDingDing stands out as the premier social casino in Arizona.

DingDingDing takes pride in offering exclusive games that are rare to find elsewhere and many bonuses to boost your experience. If you're seeking a secure, reliable, and thrilling free online social casino experience, waste no time and sign up for DingDingDing today.