Mayan Mysteries Online Slots: Go Back in Time and Win Big!
The Mayan civilization is a famed and interesting part of our very distant past. And at dingdingding, the Mayan slot machine games draw from various elements of this ancient history to provide a thrilling gaming experience.
The game is the seventh slot game in an exciting lineup of slot games that are available for free.
And it provides a fitting tribute to the intriguing Mayan history and the exciting slot gaming experience that we have (or some of us) all come to enjoy. Players can choose between Gold Coin plays and Sweepstakes Coins plays, with the ladder giving you the chance to win cash prizes!
So, if you're a fan of online slot suspense and the thrill that comes from a very lucky spin, you'll love this game. And in this article, we'll describe the Mayan Mysteries slot gaming experience and touch on a few things that we love about this game.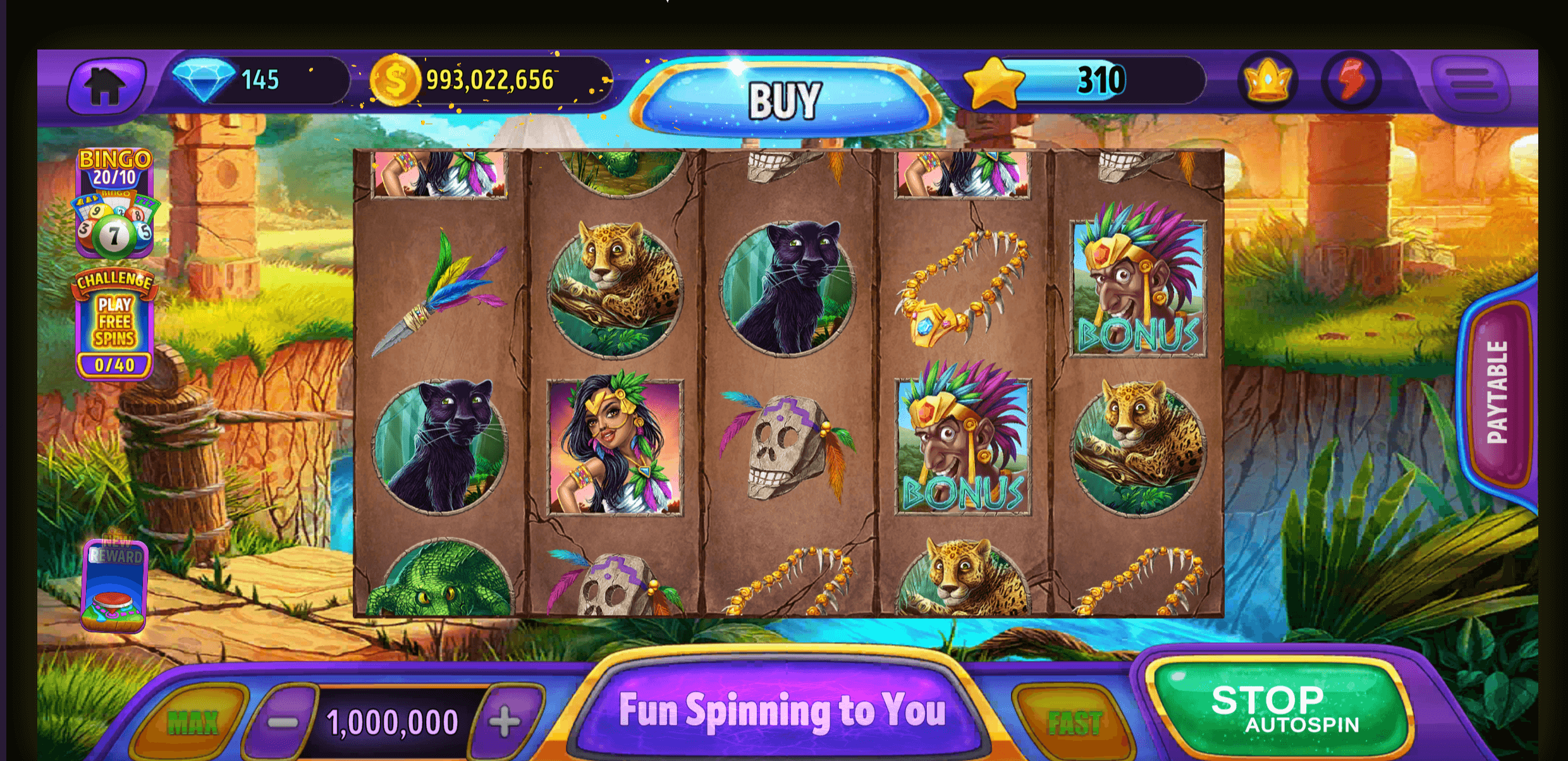 What You Should Know About Mayan Mysteries Slot Game
● This game's highest and least stake amount possible is 75000 coins and 500 coins, respectively.
● There are 25 win lines available. And each one must be traced from left to right of the reel to earn a payout.
● Your stake amount will determine how much you receive as winnings.
● The scatter and bonus symbols are not required to appear in any pattern to earn you a reward. They only appear three times anywhere on the reel.
● You can get multiple payouts from multiple win lines traced by different symbols or the same symbol across the reel.
The Paytable
The paytable is a collection of four slides that define the elements of this game, including the symbols, winning combinations, and the payouts associated with each pay line.
If you're new to this game or slot games in general, we recommend checking out the paytable first to get familiar with all the symbols and winning combinations.
The Symbols
The symbols in this game are dedicated to the Mayan civilization. Many of the animals and articles you'll find on this game's reel were symbolic of the people of the Mayan civilization.
You can find nine regular symbols and three special symbols at any time on the reel.

The Payout Amount
The payout amounts are those predetermined numbers of coins that you can receive whenever a winline/payline is spotted across the reel.
There are different payouts for when any symbol appears 3x, 4x, or 5x across a win line on the reel. The payout increases as your stake amount increases.
Scatter
The Scatter symbol is the famed Chichen Itza, a highly revered Mayan temple. Whenever this symbol appears thrice on the reel, you will be rewarded with a free game round.
Wild
The wild symbol is a spear-wielding Mayan warrior. This special symbol can be substituted for any other symbol (except scatter and bonus symbols) needed to complete a win line.
Win Line
Win lines are specific patterns of symbols that must be traced from the reel's left side to the right side to return a payout. These win lines represent what winning combinations are designed for the game.
What We Like About the Game
It is easy to learn and play
Like the other slot games in the dingdingding collection, Mayan civilization is very easy to play. Buttons (or bars) for adjusting the stake amount bar, spinning the reel, and opening the paytable—the three main controls, are laid out clearly across the screen.
There's also an auto-spin function that you can make use of if you feel in the mood to trust your luck completely!
The graphics are captivating
If you are fascinated by ancient history, you'll like the engaging graphics that dot several parts of the reel.
The symbols are a tribute to the Mayan civilization, and the game is set against a backdrop of characteristic Mayan settings.
You can win cash prizes
Just like other slot machines on dingdingding.com, players have the chance to win cash prizes with the Mayan slot machine game; when choosing the sweepstakes play, you can earn redeemable sweeps coins, which can be redeemed later on. How exactly? As the game plays on, sweepstakes coins can replace gold coins; when a player reached the minimum redeemable amount of 50 sweepstakes coins, they can cash out or choose a gift card!
Only sweepstakes coins that are WON can be redeemed, so coins that are a part of a package that you purchase, bonus coins and promotion coins are not redeemable.
It is totally fun
This game allows you to experience the thrill of slot gaming without setting you back anything. You can play for the fun of it and enjoy as many spins as you can.
And if you want to spice up the game, dingdingding.com also offers a variety of Gold Coin packages that will allow you to keep playing and playing!
There are 25 winning combinations
The 25-win line is a generous amount of winning possibilities for any slot game. So, you only need a symbol to appear at least twice on an active payline to earn coins while playing.
This greatly enhances your chances of earning amazing wins and racking up those coins to keep the fun going.
It Can Be Enjoyed from Anywhere
There's something exhilarating about the sights and sounds of casinos, and the vibrant graphics and interactive gameplay. With dingdingding.com, you won't have to travel far to enjoy the thrills of slot games.
Mayan Mysteries is compatible with any device and can be enjoyed anywhere, anytime!
The Mayan slot machine game by dingdingding.com is one of the most uniquely themed social casino games today. With the option of winning redeemable sweepstakes coins, you definitely want to get into a time machine and go back to the Mayan civilization.
So, whenever you feel like exploring ancient civilizations with a twist, simply whip out your smartphone or computer and get playing.
Get your free-to-play account today, starts collecting gold and sweepstakes coins, enjoy daily bonuses, and be a part of the #1 online social casino communities today!